What? We're talking about zombies? DAMN RIGHT! These days anything can happen and I do believe that sometime in the future there might be a zombie apocalypse. Do I want that to happen? MAYBE?! But honestly, I'd be dead within 24 hours ... I think. I have a lot of knowledge to brag with and theoretically I'm be the most badass zombie slayer you can think of but ... weeeelll, I'd probably trip while running away from zombies and die really soon. Ha. Maybe my awesome team of book characters will help me though - let's find out who joins me!
What to do?
Pick 5 books (favorites or random but know the characters).
Write the name of the books on strips of paper.
Draw one piece randomly for it to be your book/choice
Open to a random page and use the first name you see to answer question 1.
Use the same book for question 2, but turn to a different page.
Repeat the steps 2-5 till you answered all the questions.
Harry Potter & the Prisoner of Azkaban
1. The first person to die: Hermione Granger
NOOOO. I REFUSE TO BELIEVE AND ACCEPT THIS. What's a world without our brave and amazing Hermione? *sobs* Actually, I have a hard time believing this ... she's so clever, I doubt she'd be the first to die.
2. The person you trip to get away from the zombies: Ron Weasley

I mean ... he kinda wants to die anyway now that Hermione is dead, no? Maybe I did him an honor, who knows? He can't possibly want to live without Hermione ... so, oops? I STILL FEEL SO BAD, OH MY GOD.
Crown of Midnight
3. The first person to turn into a zombie: Chaol Westfall
I'm okay with that? I mean, Chaol's nice and all but I didn't care much about him in the books I've read so far, hahah. I'm sorry? *hides from all the Chaol fans*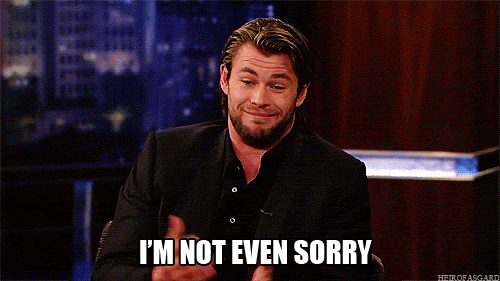 4. The person that trips YOU to get away from the zombies: Dorian Havillard
WHY?! I LOVED YOU. I feel so betrayed, Dorian! I never thought you would do this to me!! You were one of my favorite princes ... I'm no. I'M SHOCKED. HOOOOW?!?!?
The King Slayer
5. The idiot of the team: Malcolm
Would I want him on my team? I think, even though he can be seen as some kind of an idiot (that sounds so mean!), he still has his good sides. Okay, he has no clue about the world around him but he can easily adapt - and if there's something to fight for, he'll stay by your side. Okay, I take him. Let's go, Malcolm ... and please don't get us killed.
6. The "brains" of the team: Schuyler
JACKPOT! Schuyler is actually the best I could've gotten ... seriously, he's the best help I can imagine and I'm so happy to have him on my team. Also, he an read other people's mind, which obviously makes him "the brains" of our team ... if that isn't freaking awesome and extremely helpful, I don't know.
Six of Crows
7. The team's medic: Nina

Nina as our medic? Hmmm, would that work out? I think so, considering that she helped some of her friends already ... definitely better than no one; I trust her to do this!
8. The weapons expert: Jesper

Okay, that's awesome! If I remember correctly he's great with guns, right? I mean ... they'd make a hell of a noise so we'd probably attract A LOT of zombies but I have faith in Jesper, haha. I'm sure he's good with loads of other (more silent) weapons as well and can teach us a few things.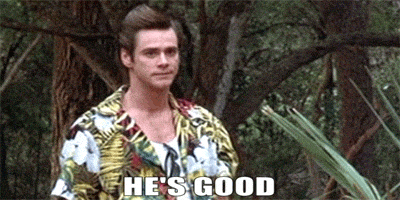 A Court of Mist and Fury
9. The brawler: Mor

Mor as a brawler? Hmmm, I could imagine that somehow. I mean, if it's about the people she loves, I'm sure Mor can kick ass. She would, actually. And if she concentrates all her wrath on you ... well, basically you're screwed. Better think twice before doing something she doesn't like! :P
10. The Team Captain: Rhysand
I TRIED IT A COUPLE TIMES WITH THIS, OKAY? But it all came back to Rhys. Seriously, it's like my eyes are searching out his name. I tried getting someone else but ... actually I don't mind. He'd be a great team captain so ... I'M AT YOUR SERVICE, CAPTAIN RHYS.
For more private things than just fighting zombies ... ahem.
_________________________________________________________________
I'm not tagging anyone in particular but I ENCOURAGE YOU DO TO THIS TAG! It's so much fun and I'd love to know what YOUR team would look like! :D