What am I doing here? That's basically what I ask myself every day since I finished ACOMAF - everything seems so out of place and as long as it doesn't have to do with Rhysand, Feyre and their companions, it just feels wrong. They've taken over my life, my thoughts and dreams and since I obviously have SO MUCH to say about this glorious book ... I thought I'd share it with YOU - no discussion on a certain topic, friends, but instead we just TALK about all things ACOMAF! Heck yes!
Before you start reading my nonesense, please bear in mind that there'll be
MAJOR SPOILERS
- really, I'm going into a loooot of detail and don't want you to read this if you haven't finished the book yet. Come back later (please do that!) or check out my
spoiler-free review
but stop right here if you're not done with it.
DANGEROUS GROUNDS AHEAD, I WARNED YOU!
I would love to show you the original post I made while reading ACOMAF but it's so unorganzied and contains loads of capslock (you'll find that here too, don't worry) and is in general super hard and much to read - it's kinda like a recap of the book, haha.
Tamlin - High Lord of the Spring Court
Let's start off with
Tamlin
, since he's a big part in the first part of the book. There's no easy way around it, so I'm just saying it, okay?
I HATE HIM.
He became such a twisted and crazy person in
ACOMAF
and I really, really disliked that. Maybe that was SJM's fault for making him this way but something was bound to change ... after Amarantha and everything that has happened, well.
He was weird and annoyed me right from the beginning – the things he said to Feyre were absolutely horrible … being his wife made her a "lesser being", as it seems? He laughed at her when she asked him about the High Ladies of a Court. Like what?! Also,
how he treated her … that's NOT OKAY.
Locking her up? Dressing her like she's a doll that he can show around? He didn't even care about her well-being! She was slowly withering away and HE DID NOT CARE. Of course, he had his own problems and maybe I understand a
teeny tiny little bit
where this obsession and protection is coming from … but he claimed to love her so much and yet he didn't realize how bad she feels? GOD, TAMLIN!! He didn't treat her as his equal and for never wanting to be a High Lord he now seemed to be okay with it. Feyre just wanted to help him - although she was broken and hallow as well - and he never listened. Never wanted to burden her with any of his/his Court's dealings ... I just didn't like him - especially not after what we found out from Rhysand. That he was part of killing his family and all that. He's just, ugh no!
"When you spend so long trapped in darkness, you find that the darkness begins to stare back."
And the ending?! HE MADE A BARGAIN WITH THE KING. To get Feyre back, even though she sent him a letter, telling him
to NOT look for her and that she willingly left his Court
to stay with Rhysand – he NEVER accepted anything she said.
He sees her as a thropy, a subject he owns, that he possesses
and even went so far as to SELL HER to work with the King once he retrieved her – what husband would do this to you?! If he claims to love you?!? HOW COULD HE! I didn't believe how much of an asshole he could be but … well, there it is. All the things he did rubbed me the wrong way, he's just such a unhealthy person for Feyre and I really hope he either changes or that she kills him, hurts him really badly ... or just gets away from him. I don't know.
Lucien - Emissary of the Spring Court
I was also very disappointed in
Lucien
– I REALLY liked him in the first book. He seemed to be a great character and I was craving more of his friendship with Feyre … however that all changed. You could still see that he cares about her and that it hurt him how bad Feyre felt but obviously never
enough
to actually do something about it.
He obeyed Tamlin and followed his every instruction
, which made me like him less and less … too bad.
And then there's this ridiculous revelation at the end.
Feyre's sisters, Nesta and Elain, were both turned into Fae and ALL OF A SUDDEN
Lucien bonded with Elain – she's now his Mate.
Great. Just that I thought this was super weird and I'm honestly not sure what to think of it. I'm 100% certain SJM has had a reason for HIM being her mate (I wanted it to be Azriel although not relationship-wise, just friendship - makes sense to you?) but I don't see it yet? He'll have to work with Feyre to be able to ever see Elain again but it'll prove difficult … he knows Feyre was lying at the end, when she sacrificed herself for Rhysand and her family, but he couldn't do anything about it. I'm really curious to see where this is going – especially with their past and the friendship they had – maybe it'll make Lucien realize that he and Tamlin had been wrong all along? I hope so.
Rhysand - High Lord of the Night Court
How about we talk about my favorite part for a while? RHYSAND.
What I feel for this character is insane and honestly, I went a bit crazy reading this book - you can ask
Maaike @ All These Lives
if you don't believe me, she has a whole Twitter DM protocol of me going crazy and shouting in capslock at her - thanks again, lovely! I wouldn't have survived this without you, haha. Before I get into details as of
why
I love him so much, I want to mention that Warner (from the
Shatter Me
series) has been my favorite book-boyfriend for SUCH A LONG TIME - really, there was no one quite as amazing as he was ... that changed now.
Rhysand claimed his throne and I'm sure he doesn't plan on giving it to someone else anytime soon
. Fine by me because I LOVE HIM. WITH ALL MY HEART.
Rhysand's first appearance in the book was
so
him. He crashed Feyre's wedding with a purred
"Hello, Feyre darling"
and I INTERNALLY SCREAMED. It immediately brought a grin to my face because he was so cocky, arrogant but charming and I loved it. I really did. That was his facade and I would've still been all over him - am I weird?
"My friend through many dangers. My lover who had healed my broken and weary soul. My mate who had waited for me against all hope, despite all odds."
He seemed very different though -
he is one of the most understanding and kind characters I've read about in a while
and actually cared about Feyre. Sure, I haven't forgotten everything he did in the first book but I might have been a bit blinded anyway ... I already loved him so much in
ACOTAR
. Oh well, that's me choosing always those broken, mysterious and dark characters. He freed Feyre from Tamlin's prison and gave her everything she needed to become herself again ... slowly but surely. He helped her through this hard time and never pushed her into doing something but encouraged her to at least try - if she can't do it that's okay as well, he wouldn't judge her but instead support and accept her decision.
I loved the subtle hints he gave Feyre on how he feels - it always seemed like a joke but after you're finished and reflect back on everything Rhys said ... well, it makes perfect sense.
He knew all along that Feyre was his Mate
but never pushed it onto her ... he made her fall in love with him as a person. They were flirting, bickering and "fighting" again - their dynamic was just incredibly enjoyable to read. She never had this with Tamlin!
The notes they passed back and forth all the time - their own, secret language - made this so much sweeter and OH MY GOD. I have so many feels for these two, can you tell? I'M IN LOVE.
"Rhys still knelt, wings drooping across the white sheets, head bowed, his tattoos stark against his golden skin. A dark, fallen prince."
The first moment I was really scared and anxious was when Rhys had his nightmare
, do you remember? The house itself was groaning and it was completely dark ... Feyre was trying to get through it to Rhys, to get him to listen to her.
I WAS DYING.
I really thought something bad had happened to him - you should've felt my heartbeat! I was feeling like a crazy person!
I hurt so much for Rhysand in that moment ...
how can one be so good deep in his heart and be hated by so many?
Sure, he's trying to hard to keep the not-caring, manipulative-High Lord facade but I think it's mostly to keep
himself
save and guarded. When he's with Feyre he shows his vulnerable side and she gets it ...
she understands him, she knows the true Rhysand and loves him no matter what.
OHHH BE STILL MY HEART, BE STILL.
Chapter 48 was my undoing.
I was in full-on fangirl mode by then and really had trouble concentrating on something else that was NOT Rhysand and Feyre. Pathetic me, I know.
The sexual tension was killing me
and OH MAN, was I glad when things finally moved on and got ... hot and steamy. Like, REALLY hot and REALLY steamy. On Goodreads
ACOMAF
is categorized as YOUNG ADULT, well, I definitely wouldn't say that. Holy shit. *fans self*
All was good for a short while, too perfect even but I was happy and they were happy until ... things happened. Rhysand was shot by ash arrows and Feyre was frantic as she searched for him, not being able to connect through the bond they shared.
I WAS SCARED AS HELL.
I had tears in my eyes as she finally found him, almost dying, and didn't know what to do with myself. Nothing new here, right? I was CONSTANTLY dying throughout this book, haha.
"I love it when you look at me like that. "The purr in his voice heated my blood. "Like what?" "Like my power isn't something to run from. Like you see me."
The story -
the FULL story
- that Rhysand told Feyre was so beautiful but heartbreaking at the same time. He told her about their mating bond and everything that had happened - he told her everything she wanted to know. Had to know. He endured SO MUCH during her time with Tamlin. But
once again, this proves what an amazing character/man Rhysand actually is
- he never pushed anything onto Feyre, never told her about the mating bond and let her live with Tamlin as long as she was happy/healthy but it destroyed him to see her withering away ... so he had to do something. He didn't want to and couldn't let her light fade away ... he wanted to make her feel alive again - which he did. Yes, he did terrible things but ... he did them for a reason. And it's not like it doesn't hurt him, like he's not remembering them or just forgetting them. He lives with it. Every freaking day of his immortal life. I HAVE SO MANY FEELS FOR RHYSAND. HE'S PERFECT AND YA'LL CAN SAY OTHERWISE BUT HE'S MY BAE AND HE DESERVES THE LOVE FEYRE GIVES HIM AND HE'S GOOD THE WAY HE IS.
Feyre - High Lady of the Night Court
Like I already mentioned,
my love for Feyre only grew with this book.
She's such a different character now - strong, passionate and protective of the ones she loves. I just love her a lot! There were so many interesting things we discovered about her new powers and everything else!
I really liked her abilities and was glad she started to train them ... so many different ones! The
wind shield-thingy she used first to protect herself from Tamlin
as he destroyed the study (seriously, dude?!), the
water creatures
...
winnowing
and and and. SO MANY! And also the tracking "ability" - when they discovered this about her, I felt like she finally had a reason to keep going ... Rhysand made it clear that he/they need her and that only she can help make things better and I think that's what
she
needed. She always wanted to help, to not feel useless and weak.
"I was not a pet, not a doll, not an animal.
I was a survivor, and I was strong.
I would not be weak, or helpless again
I would not, could not be broken. Tamed."
Her relationships with Rhy's Inner Circle (don't worry, I'll get to them soon!) were amazing as well. She had an
emotional moment with Cassian
on the field as they trained and OH MAN, I HURT FOR HER.
Killing those 2 faeries in the first book really damaged her
but she realized that while it'll always be a part of her and will never not hurt ... it doesn't have to break her. She can and WILL learn to live with it but she'll never forget.
The ending was freaking brilliant but also broke my heart.
First the bond that the king broke - I REALLY thought it was the mating bond ... they made this so real, so believable and I was full on crazy! I had to close the book and take deep, deep breaths (again, thanks to Maaike for telling me IMMEDIATELY that it was NOT the mating bond - otherwise I would've died) before I was able to continue. SO CRUEL, SARAH. SO CRUEL AND UNFAIR.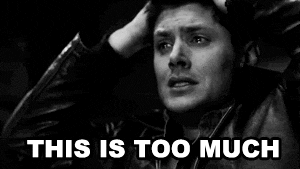 She's the High Lady of the Night Court now.
I FREAKING LOVED THIS! Remember when I wrote Tamlin laughed at her for this thought? HA!!! Rhysand knows what's best. And now she's - most likely - taking down the Spring Court and Tamlin from within ... heck yes! I support it!
Rhysand's Inner Circle - Amren, Mor, Cassian & Azriel
I really like Rhysand's Inner Circle - his friends, his family - although
I was very wary of Amren at first ...
she seems a little strange and her being an ancient creature that no one really knows anything about is freaking creepy.
She proved herself more than once though and now I love her.
She's such a strong character and I'm so, so happy that they have her on their side. Also, the little bonding moment they had after escaping their watery grave (thanks water-wraiths, phew!) was great!
Mor became an amazing friend to Feyre
. She's such a great character with a tragic background. My heart broke for her when we found out all the horrible things that had happened to her.
Cassian
is a funny guy that I definitely would be interested in hanging out with ... and while I'm at it,
who else can see him and Nesta becoming an actual thing?
Maybe they're Mates?! I think they' fit great and want this to happen, so, so badly! BUT HIS WINGS. OH MY GOOOD!!! I couldn't believe it. No, no, no. Poor baby. :(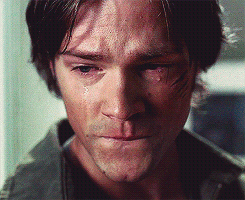 Azriel
is probably one of the most interesting characters ... the
shadowsinger
gift he has makes me really curious and excited to find out more about him! He seems to be
head over heels in love with Mor
but never acted on his feelings ... neither did she. And as I mentioned above,
I would've liked a mating bond between him and Elain
- I don't know why, but they seemed to get along just fine. This could've been a great friendship, but please no more. He and Mor are perfectly fine.
Interesting side stories & bitchy queens
There's so much potential for future novella's and I WANT THEM ALL.
I love these little side stories SJM put into the book and definitely want to read more about them.
The Prison & the Bone Carver
, for example, would make a great short story! All the trapped ancient creatures in there ... I'M SO CURIOUS! Everything seemed so mysterious and dark but kinda fascinating? I WANNA KNOW MORE!!!
The Weaver
is another one I found sooooo good as well! She's blind and has hoarded loads of different objects from High Lords and other creatures over the years ... Feyre had to retrieve a ring of Rhysand's Mother and barely escaped ... the roof of her house was built of hair, there were bones and ugh, it was so disgusting. Also, a story about Amren would be nice as well!
And then we have some
bitchy queens
. I disliked them all immediately but at least ONE queen understood the situation and believed in what Rhys and the others showed them. I pretty much knew that they couldn't be trusted. What happened to Velaris was so sad and terrible ...
I offically volunteer to kill them myself.
______________________________________________________
I have so much more to say but I think that's enough for now - I wanna hear YOUR thoughts! This book totally wrecked me and made me an emotional mess. I'm in love with the characters, the story and Sarah J. Maas' writing in general. She's brilliant! ACOMAF is definitely one of my alltime faves now.
What are YOUR thoughts on the book? Anything you can add? Do you agree/disagree with me? Did you feel as betrayed by Tamlin as Feyre and I? How deep is your love for Rhysand? DO you even love him?! Share your thoughts in the comments and also link me to your reviews - I wanna read them!!