"Friday Finds" is a weekly meme, hosted by Should Be Reading, where you share the book titles you discovered or heard about during the past week. These can be books you were told about, books you discovered while browsing goodreads/blogs/bookstores online, or books that you actually purchased.
___________________________________________________
I only added one book to my Goodreads TBR list this week but I must say that I'm really excited about it. I've seen it before and I think I even added it that time but probably deleted it again ... I don't know. And since it's only one you get the blurb too! I think it's going to be a hilarious read and come on, just the blurb alone sounds pretty awesome! Anyway, here it is!
Cracked (Soul Eaters #1) by Eliza Crewe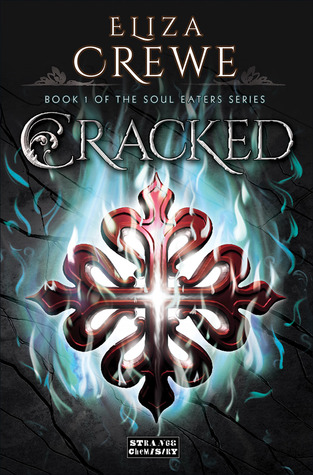 Meet Meda. She eats people.

Well, technically, she eats their soul. But she totally promises to only go for people who deserve it. She's special. It's not her fault she enjoys it. She can't help being a bad guy. Besides, what else can she do? Her mother was killed and it's not like there are any other "soul-eaters" around to show her how to be different. That is, until the three men in suits show up.

They can do what she can do. They're like her. Meda might finally have a chance to figure out what she is. The problem? They kind of want to kill her. Before they get the chance Meda is rescued by crusaders, members of an elite group dedicated to wiping out Meda's kind. This is her chance! Play along with the "good guys" and she'll finally figure out what, exactly, her 'kind' is.

Be careful what you wish for. Playing capture the flag with her mortal enemies, babysitting a teenage boy with a hero complex, and trying to keep one step ahead of a too-clever girl are bad enough. But the Hunger is gaining on her.

The more she learns, the worse it gets. And when Meda uncovers a shocking secret about her mother, her past, and her destiny… she may finally give into it.
What are you waiting for? :)